Downloads

All the products are supported on Windows XP/2003/Vista/7/8/10

Include a one click uninstaller to remove the product from your PC

No spyware/malware/adware programs.
CaptureSaver 4.4.2
Last Update
11 March 2018

Download Now
File Size
4.4MB
System Requirements
Windows XP/2003/Vista /7/8/10
Free collection by CaptureSaver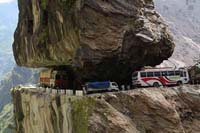 A lot of most funny, dangerous and spectacular pictures gathered by CaptureSaver.

Get the hottest information about our products - tips and tricks, case studies and new release announcements!
Feedback
If you have questions related to CaptureSaver using, don't hesitate to ask us via service@capturesaver.com
Quick info
Capturesaver lets you:
Save complete Web pages to browse offline
Save selected text and images from web page
Collect information from other applications such as MS Word and PDF files
Organize information in a free form hierarchical tree
Edit content with rich html formatting capabilities
Add your personal comments and specify keywords for every article.
Quickly find information with full text search
Never lose important information
And so much more...