Main Interface
CaptureSaver is quick and easy to use.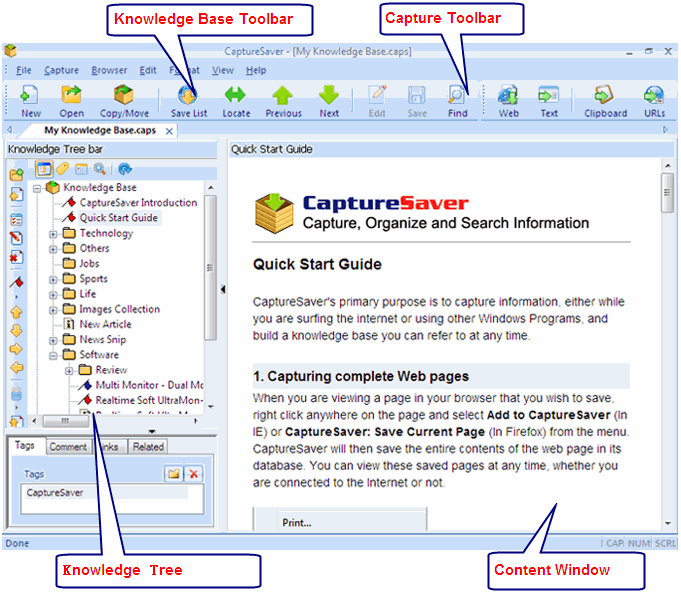 The Knowledge Tree displays the Folders and Articles, and let you:
Create new folders and articels.
Move folders and articles freely to achieve the most suitable order.
Double-click to open the article in the Content Window on the right.
Export folder or articles to another file.
...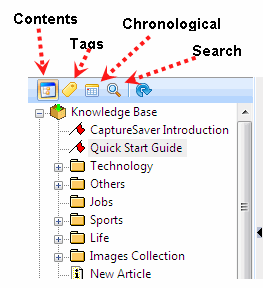 Next


Quick Tour

Quick info
Capturesaver lets you:
Save complete Web pages to browse offline
Save selected text and images from web page
Collect information from other applications such as MS Word and PDF files
Organize information in a free form hierarchical tree
Edit content with rich html formatting capabilities
Add your personal comments and specify tags for every article.
Quickly find information with full text search
Never lose important information
And so much more...