Getting Familiar with CaptureSaver
CaptureSaver is quick and easy to use. Getting familiar with it as following.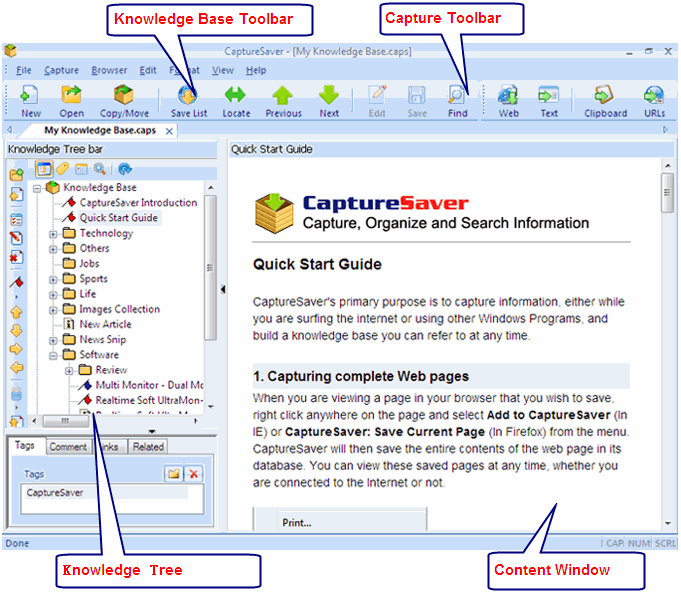 The Knowledge Tree displays the Folders and Articles, and let you:
Create new folders and articels.
Move folders and articles freely to achieve the most suitable order.
Double-click to open the article in the Content Window on the right.
Export folder or articles to another file.
...